Discount Typhoon Lagoon Tickets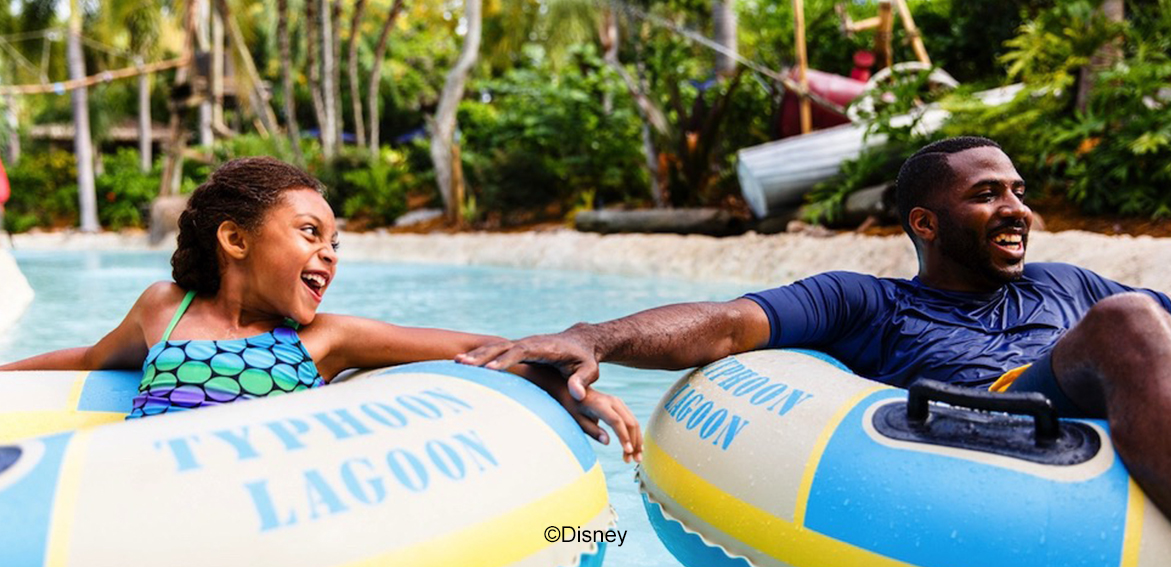 Check Out Typhoon Lagoon!
Typhoon Lagoon is Disney's first water park. This water park broke many barriers in technology like the largest outdoor wave pool. There have been more than 130 million people that have visited Typhoon Lagoon since its opening in 1989. The park is themed after a large typhoon came crashing down on a small island in the South Seas. This typhoon raged havoc on this tropical wonderland. Disney has recreated this event as if it was that day after the storm. Pieces of ships and fishing gear are spread thru out the beach.
Disney World Typhoon Lagoon Tickets
The icon of the famous water park is the shrimp boat 'Miss Tilly'. The boat was stranded on top of a large rock after the storm had passed. Typhoon Lagoon has a nice selection of water slides and water rides. Several water slides are located in the section of typhoon lagoon called Mount Mayday. Humunga Kowabunga and Mayday Falls are just a couple of the exciting rides at Typhoon Lagoon. If you're in the mood to relax you can take a carefree ride on the longest lazy river in Florida. Enjoy waterfalls in a pristine and tropical setting you will never want to leave. When your lounging on the white sandy beach on the shores of the wave pool you will have a sense of pleasure run though the core of your body. You don't even have to close your eyes to feel like you're in the tropical islands of the Pacific. Enjoy Typhoon Lagoon and everything else Disney has to offer.